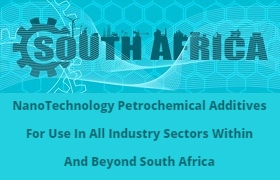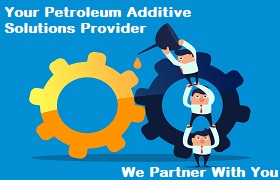 NanoTech Petroleum (PTY) Ltd [2020/855257/07] is the brainchild of founder members Gerard Mohamed (Managing Director) and Hylton Keshwar (Executive Director). They both spearheaded the establishment of the organization in 2020, after a series of positive engagements with Todd Cawley, The President of LSI Chemical.
Gerard Mohamed has more than 32 years of experience within the downstream petroleum industry. He has worked for many international oil majors with a presence in South Africa and has occupied positions of increasing seniority from Technical Advisor to Senior Product Engineer, Technical Manager, and Technical Sales Manager. His exposure across the full value chain for both fuels and lubricants, includes technical support, training, product rationalization, product development and formulation, additive selection, SHEQ, and representing his past organizations on various industry bodies. He has also presented papers on additive technology at the prestigious ICIS Africa Lubes and Base Oils Conference, and thus regarded as a Subject Matter Expert.  He is a Certified Marine Engineer for large foreign-going vessels, and in addition, holds MBA and BCom Hons degrees.
Hylton Keshwar is a Telecoms Engineer who turned Entrepreneur. As an all-round serial businessman, his passion and strengths lie in Sales, Marketing, and Business Development wherein he has spent more than 30 years fulfilling various roles. Some of these roles include Chairman, President & Managing Director, and Director of Sales and Business Development. Over this period he also served as a member on various boards. Hylton holds an MBA (cum laude), National Technical Certificate (NTC 6), Diploma in Business Management, and spent 2 years on an Executive Management Development Programme with a large multi-national. Among many other academic achievements, Hylton made it into the Top 10 Award in Global Sales, Top Salesperson on multiple occasions, and the first Black Top Salesperson in South Africa, between 2000 to 2005. His experience, understanding, and in-depth knowledge about the Petroleum industry is vast and extends far beyond just sales and business development. Since 2007 he has been involved in and/or spearheaded multiple projects and business initiatives into Africa.
Committed to adding value to our customer's operations and saving them money through optimized additive solutions
We are fully aware of the inefficiencies within the fuels and lubricants industry within South Africa and the rest of the African Continent. It is our firm belief that the additive technology forthcoming from our principal partner, LSI Chemical, is a real game-changer that can positively contribute towards problem-solving and cutting-edge solutions in our industry.
We will not be paying lip-service to the statement that "The Customer Is King", but rather proving it, through our superior service levels and ability to respond quickly to any concerns or short-comings around our products.
Gerard (Gerry) Mohamed – Managing Director
Below please find a brief introduction to LSI Chemical by Todd Cawley.
We believe unequivocally that a good teamwork structure provides our organization with a diversity of thought, creativity, perspectives, opportunities, and problem-solving approaches that ultimately benefit our customers.
Subscribe to our newsletter
We will continue keeping you updated on the latest industry developments and new products or innovations forthcoming from our side, and that of our principals, LSI Chemicals.